Our Clients
The Partner of Choice for Global Leaders
OVS Media's live video streaming services, based in Washington, DC and Seattle, Washington, have an unparalleled track record of leadership in the Internet Broadcasting Industry.
OVS Media's experienced team serves four primary client groups:
Our Stakeholder Broadcasting platform solutions include:
Helping federal agencies deliver unparalleled access to government events and programs.
Providing non-profit organizations with the marketing tools for content and program promotion to larger audiences.
Extending the reach and life of executive speeches, training sessions and product demonstrations.
Ensuring event planners that conferences and events will be reliably and securely viewed in the highest-quality video by audiences.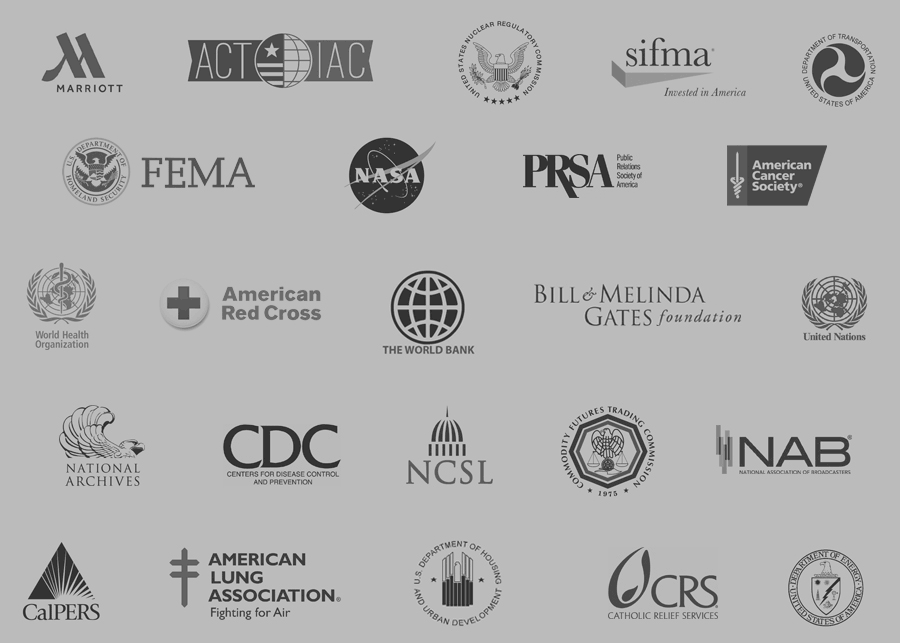 Want to find out more about Live Webcasting?
Not everyone can afford to come to the conference. We have found it really valuable to webcast live on the Internet because that reaches people at their homes. The webcast allows us to capture those videos and make them available on our archives so people in the room can watch them again and people that missed them the first time can watch them from wherever they are in the world.