Our Clients - NGOs & Associations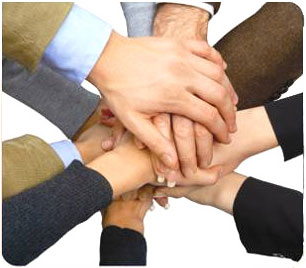 With the power of webcasting, the Internet allows non-profit organizations to target and engage specific constituencies and members. Our Stakeholder Broadcasting video services help organizations get the right message out to the right people — increasing the impact. We have several models for reaching your audience including live and open webcasts, member-only viewing and fee-for-viewing options.
We offer a comprehensive, end-to-end suite of services to meet the individual needs of each of our clients. Our experienced OVS Media team manages all the logistics of your event, from video production to a custom branded web page to live encoding and archiving. Our services dramatically lower your costs per webcast and ensure your meetings and events are delivered to your online audiences on time and on budget. OVS Media's non-profit and associations client list includes:
Bill and Melinda Gates Foundation
American Red Cross
American Cancer Society
American Lung Association
CALPERS
Catholic Relief Services
Enroll America
National Association of Broadcasters
Public Relations Society of America
Securities Industry and Financial Markets Association
The World Bank
Stakeholder Broadcasting Platform Features:
Captioning
Analytics
Video search
Social media integration
Toll-free number support
Multiple languages
Archiving
Benefits:
Extend events to audiences anywhere
Receive real-time analytics data on who's watching and where
Reduce travel costs and work interruptions
Reach more key stakeholders, more often
Want to find out more about Live Webcasting?
Not everyone can afford to come to the conference. We have found it really valuable to webcast live on the Internet because that reaches people at their homes. The webcast allows us to capture those videos and make them available on our archives so people in the room can watch them again and people that missed them the first time can watch them from wherever they are in the world.