About OVS Media
The Trusted Leader in Stakeholder Broadcasting
OVS Media was the first company to specialize in the live webcasting of government and non-profit video content over the Internet. Founded in 1999, OVS Media has established itself as the industry leader in live video streaming production services – targeted live streaming of conferences and events to key internal and external stakeholder audiences that we call Stakeholder Broadcasting. OVS Media has been on the forefront of recent dynamic shifts in the webcasting industry, including the use of mobile technology, social media integration and video search, while adhering to stringent security requirements required by its federal agency clients. Some of the largest government agencies, non-profit organizations and Fortune 500 companies in the world have trusted OVS Media to handle their broadcasting needs. You know your content. We know how to open doors to that content and broadcast it to the largest possible audience, securely and cost-effectively.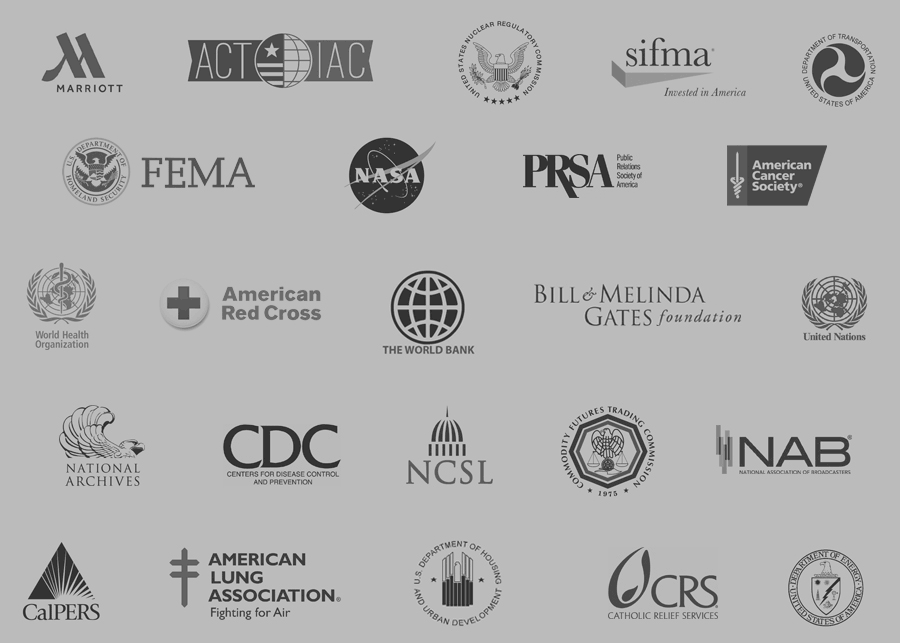 Want to find out more about Live Webcasting?
Not everyone can afford to come to the conference. We have found it really valuable to webcast live on the Internet because that reaches people at their homes. The webcast allows us to capture those videos and make them available on our archives so people in the room can watch them again and people that missed them the first time can watch them from wherever they are in the world.