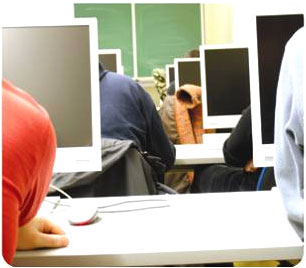 Corporate Webcasting Clients
Fortune 500 CEOs and other executives have discovered the online world can dramatically enhance their communications to their employees, extend the reach and life of executive speeches, training sessions and product demonstrations as well as save businesses significant travel and video distribution expenses.
Through the use of innovative technology and methods, OVS Media will manage all the logistics of your event, from video production to custom branded web pages to live encoding and archiving. Our services dramatically lower your costs per webcast and ensure your content is successfully delivered to online stakeholder audiences in the highest-quality video.
OVS Media works with you to define your objectives, audience and technical requirements. We provide solutions backed by our extensive industry experience and best practices. Having effectively maintained service level agreements with a 99 percent uptime for both live and archived webcasts, we continually provide our clients with a high degree of confidence that their Stakeholder Broadcast will look its best and will effectively promote their agency, organization or company.
OVS Media's corporate client list includes:
The Marriott Corporation
Russell Investments
Fisher Communications
Films Media Group
Landmark Media
Stakeholder Broadcasting Platform Features:
Captioning
Analytics
Video search
Social media integration
Toll-free number support
Multiple languages
Archiving
Benefits:
Extend events to audiences anywhere
Receive real-time analytics data on who's watching and where
Reduce travel costs and work interruptions
Reach more key stakeholders, more often
Want to find out more about Live Webcasting?
Not everyone can afford to come to the conference. We have found it really valuable to webcast live on the Internet because that reaches people at their homes. The webcast allows us to capture those videos and make them available on our archives so people in the room can watch them again and people that missed them the first time can watch them from wherever they are in the world.