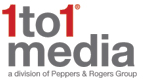 July 27, 2015 | BY ANNA PAPACHRISTOS
Communication can make or break the modern customer experience, but what does it mean to be transparent in today's business ecosystem?
If seeing is believing, then transparency has truly earned its reputation as the cornerstone for loyalty and advocacy. Regularly characterized by genuine communications and complete insight into data usage, transparency enables companies to develop an ongoing dialog with customers that promotes trust and supports affinity. Yet, while most brands aim to be as open and honest with their customers as possible, such measures still seem aspirational, as many organizations struggle to implement foundational policies.
No matter the industry, leaders constantly stress the importance of transparency, even as privacy and security concerns continue to escalate. Transparency allows companies to achieve trustworthiness and solidify loyalty. Honesty and communication can make or break the customer experience. Without this foundation, companies will find it difficult to create and maintain long-term customer relationships no matter how they use consumer data to enhance overall targeting and personalization.
"This is a big organizational shift for many companies," says Fatemeh Khatibloo, principal analyst at Forrester Research. "(Historically), we haven't been in the practice of transparency with customers and we haven't been great at limiting our collection and use of data. We sort of 'Hoover' everything up, hoarding it in case some day it might be useful. That has to change."
So then how can leaders achieve an optimal level of openness in their efforts to foster customer trust, enterprise growth, and brand advocacy in an era where security and privacy is of the utmost importance? Here are five best practices every organization can follow to ensure their policies guarantee consistent transparency throughout all aspects of the customer experience:
1. Establish Purpose
First and foremost, transparency cannot be an afterthought. As David Fowler, vice president of marketing for INetU emphasizes, transparency and the customer relationship must factor into everyday decisions, as these elements must reside at the core of any successful strategy. Brands should practice this mindset at every level within the organization and make this approach apparent in all company decisions. Reward those who perpetuate this ideal, and if mistakes arise, make sure they're immediately addressed and communicated back to stakeholders.
Hampton Hotels, for instance, launched its "Feel the Hamptonality" initiative in 2012 in an effort to promote its proactive, friendly service throughout the organization. This outward program empowers employees to consistently fulfill guests' needs in a timely and transparent manner as they aim to go above and beyond expectations to deliver the best customer experience possible. With buy-in across every level of the company, this internal culture supports the brand's higher purpose and welcomes constructive feedback.
Gary Magenta, senior vice president at Root Inc. and author of The Un-Bossy Boss, notes that the demand for transparency often stems from the consumer's thirst for knowledge, as many seek to understand if the brand's moral compass matches his or her own values. As companies work to establish and demonstrate this higher purpose, leaders must set the example and reveal to employees that they, too, embody these standards. Executives and employees must also understand that these goals cannot be based on the bottom line or profits. Once they've developed a philosophy for everyone to rally around, companies must then guarantee that this brand promise stands firm atop an unwavering culture that supports trust and transparency, as these two essential qualities foster brand authenticity.
2. Communicate Constantly
Companies cannot achieve complete transparency without regularly communicating openly and honestly. Two-way communication allows brands to accentuate their human touch while also establishing an element of accountability and visibility. "Without open dialogue, we can't identify and address the challenges and roadblocks in order to make success possible," Fowler adds. "Without accountability and visibility, there can't be trust, which is the foundation of any relationship."
President Obama's Open Government Initiative specifically aims to clear the pathways for communication with regard to governmental policies and processes. Signed on his first day in office, this order seeks to usher in an era of open, accountable government that's aimed at eliminating secrecy. Now, not only can citizens track how the government puts funding to work, but also influence the decisions that impact their lives through feedback and ongoing dialogue.
Brand leaders must also demonstrate transparency from the start by facilitating conversations in ways that exemplify their willingness to listen and act. Consumers need to know that, if an issue arises, they'll be able to reach customer service promptly so they may discuss and resolve a problem. Organizations should also notify consumers when an enterprisewide issue surfaces and to let them what's being done to remedy the situation. Those organizations that attempt to hide such problems will likely lose customer trust once the issues have been revealed. Ultimately, it's better to be honest with every customer and risk losing them than to hold back the truth.
3. Protect Privacy
In recent years, data security has become an unavoidable concern across industries, as copious breaches continue to provoke consumer anxiety. "Transparency and security work hand-in-hand, and if either underperforms, consumer trust disintegrates," notes Rob Heiser, CEO of Segmint. "With the heightened security issues in recent years, and heightened privacy concerns surrounding all personally identifiable information, marketers must consider data sacred and see privacy as a top priority. With the heightened sensitivities, marketers must be more transparent than ever when immediate threats arise-emphasizing their efforts to protect consumers' personal data at all times-and adopt the necessary technologies that secure data to diminish risks, strengthen the customer experience and forge lasting relationships."
But, as Tim Treanor, chairman and CEO of OVS Media emphasizes, although privacy and security will remain as important institutional concerns, in many cases, these issues are often used by organizational leaders as internal roadblocks over fears that such policies will compromise consumer safety. Most consumers want to know how companies use and store their information, and leaders who refuse to reveal these policies to customers will lose the trust and loyalty they've worked hard to build.
4. Prioritize Trust
Transparency breeds trust. As such, open communication policies enable consumers to know precisely how companies are using their personal information. Yet, while leveraging data to drive personalized, relevant engagement remains critical for marketing success, these activities shouldn't come at the expense of consumer privacy and security. Heiser recommends establishing this priority up front to build and preserve customer trust. Companies should be transparent about how explaining how is using customer data and when data is being leveraged. Because customers are cautious about what they share and with whom, they need to be sure that all of the information they provide will remain protected.
Organizations should also ensure that any data used for marketing purposes is necessary for personalization and is anonymized to protect identity. Jenn Markey, vice president of marketing at 360pi, says that brands should not ask for consumer input or feedback if they lack the intent or ability to use it effectively. Instead, marketers should limit their requests for information and only focus on those items they can actually act upon if they wish to preserve trust. If consumers believe their information and identity are protected, both trust and loyalty will grow.
5. Claim Responsibility
Despite all efforts to remain transparent and safeguard data, there may be instances when companies incur problems that impact customers. Whether it's an internal error or an external breach, nearly all brands will experience some sort of trust issue during their lifespan. Companies that are truly transparent at their core engage in open, honest communication in an immediate response to the situation at hand. Organizations must own their mistakes and take corrective actions to rectify the problem and subsequent perceptions. Companies are no longer seen as weak if they show vulnerability. Leaders who admit when their companies have blundered and communicate the actions being taken to correct the situation will regain trust simply by owning up to their shortcomings, Magenta adds.
When errors do occur, organizational leaders need to have genuine interactions with customers to repair relationships and rebuild trust, says Heiser. Companies need to demonstrate authenticity, as it's more critical than ever to be as transparent as possible and to proactively communicate the steps being taken to correct such errors going forward. For example, in 2013, Target responded to its now infamous Christmas time data breach by connecting with consumers immediately to explain the situation. Officials announced that the company planned to provide all compromised customers with one year of free credit monitoring and identity theft protection to ensure any subsequent problems would be stopped in their tracks. Customers are much more likely to maintain their loyalty for brands that readily admit their faults and forgive those that keep them informed since such behaviors reveal just how much the company values their customers and their commitment to trustworthy, transparent practices.
>> Read Full Article at 1to1Media
Stakeholder Broadcasting Platform Features:
Captioning
Analytics
Video search
Social media integration
Toll-free number support
Multiple languages
Archiving
Benefits:
Extend events to audiences anywhere
Receive real-time analytics data on who's watching and where
Reduce travel costs and work interruptions
Reach more key stakeholders, more often
Not everyone can afford to come to the conference. We have found it really valuable to webcast live on the Internet because that reaches people at their homes. The webcast allows us to capture those videos and make them available on our archives so people in the room can watch them again and people that missed them the first time can watch them from wherever they are in the world.