Challenge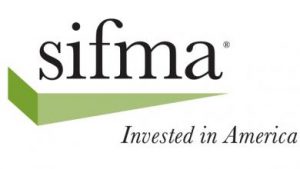 The Securities Industry and Financial Markets Association (SIFMA) engaged OVS Media for support in expanding the reach of its events and, specifically, its press conferences. Reporters were no longer able or willing to attend media events as in the past. SIFMA marketing and communications professionals needed a way to generate broader media coverage of events and conferences, including real-time social media integration.
Solution.
OVS Media provided a suite of live stakeholder webcasting services to enhance the accessibility and reach of SIFMA events and conferences. Working with an experienced team of webcast specialists, programmers and managers, OVS Media provided targeted live online video streaming capabilities including:
Real-time transcripts with built-in functionality for reporters to "grab" quotes from text
Seamless integration of live webcasts into existing event platforms
Archiving of media and other events, exclusively branded for SIFMA
Real-time network streaming of viewing audience analytics
Real-time integration of social media into live webcast viewer
For panel discussions or similar events, provided services enabling webcast viewer participation by Phone Bridge or the Internet.
Results.
SIFMA's live webcasts of their press conferences opened up and enhanced media outlet and stakeholder participation. SIFMA received an increase in revenue and online audience numbers.


It's not only an important offering from my perspective, it's a must-have offering. It's helped me grow my business, increase my revenues, get more bodies in seats as well as more viewers online. It's been a win-win. I've been able to push out my content in a very effective way and add value to my members.