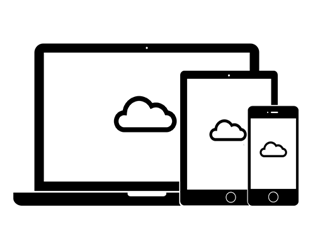 Increasing Accessibility with Live Captioning
OVS Media offers a variety of captioning services to enhance accessibility for hard-of-hearing webcast viewers and conference attendees and meet Section 508 compliance requirements for our clients within the U.S. Government.  These real-time captioning services include on-site and remote live captioning, CART captioning, internet captioning, conference captioning, multi-language captioning, and spanish captioning.
What is Live Captioning
Captions are used by your stakeholders who are deaf or hard of hearing to access content delivered at your conferences and events through spoken words and sounds. Real-time captions, or Computer Assisted Real-time Translation (CART), are created as an event takes place.  Our clients use real-time captioning for events and programs that are live and unscripted, including presentations, congressional or council meetings, news programs, and webcasts of public meetings or conferences.
Our captioners use a stenotype machine equipped with a special keyboard and software, creating captions almost instantaneously which can then be displayed within your live webcast, or on a large display screen in your meeting or conference room. A slight delay may occur because of the captioner's need to hear and enter the words, but this can usually be synchronized with your webcast which also has a slight delay.
OVS Media strives to provide the highest-quality captioning services for our clients.  We offer our experience and expertise to our clients, often working within very tight deadlines, and removing the stress by integrating Section 508 accessibility requirements into our overall webcasting process.  We take pride in knowing that many of our long-time clients think of us not only as their live webcasting partner, but their live captioning partner as well.
Remote Real-time Captioning
We work with clients around the United States with our remote live captioning services.  Remote real-time captions are produced offsite and then added to your webcast stream and/or transmitted to the site where the program is taking place. For example, you might be organizing a conference or commission meeting in a remote location.  Our remote captioners will either connect to the event via a telephone bridge or through the live webcast itself.  This approach helps save on meeting travel costs as we leverage technology to bring the remote captioning service onsite and integrated into your webcast.
CART Services – Computer Assisted Real-time Translation
Since 2004, OVS Media has earned the trust of its customers around the world by providing quality customer-focused services to individuals who are hearing impaired by using innovative technology, specialized expertise and outstanding service quality. CART not only allows people with hearing loss to understand what is being said, but also to understand the interaction within an environment, such as environmental sounds like cell phones ringing and laughter at the back of the room.  OVS Media and its team of captioners around the nation provide on-site CART and live captioning for all environments. We also provide CART and captioning services remotely, through the Internet, in any location around the world. If we can hear the content, and there is an Internet connection, our CART system will work seamlessly in any venue. Our team has captioned to places as far away as India, China, Istanbul and Russia, and has also provided live, multi-lingual translation and captioning for clients as well.
Captioning Integration into Live Webcasts
OVS Media brings the concept of broadcast captioning to the Internet world by seamlessly integrating live realtime text with other streaming media. We have perfected the concept of captioning live at a conference or seminar session and then streaming the same text out onto the web simultaneously and synchronized with your live webcast. Display of captions can be integrated with your custom webcast player, and user-controlled for text size, text style and color, background color, and the ability to resize and reposition the caption window.
Since 2006, OVS Media has provided live captioning services to such clients as the Nuclear Regulatory Commission, the Commodities and Futures Trading Commission, the U.S. Department of Transportation, the U.S. Election Assistance Commission, and the U.S. Postal Regulatory Commission, along with many others.
Learn More about CART Services for Deaf and Hard-of-Hearing People:
(Video from the University of Washington DO-IT Center)
Stakeholder Broadcasting Platform Features:
Captioning
Analytics
Video search
Social media integration
Toll-free number support
Multiple languages
Archiving
Benefits:
Extend events to audiences anywhere
Receive real-time analytics data on who's watching and where
Reduce travel costs and work interruptions
Reach more key stakeholders, more often
Want to find out more about Live Webcasting?
Not everyone can afford to come to the conference. We have found it really valuable to webcast live on the Internet because that reaches people at their homes. The webcast allows us to capture those videos and make them available on our archives so people in the room can watch them again and people that missed them the first time can watch them from wherever they are in the world.