Increasing Stakeholder Engagement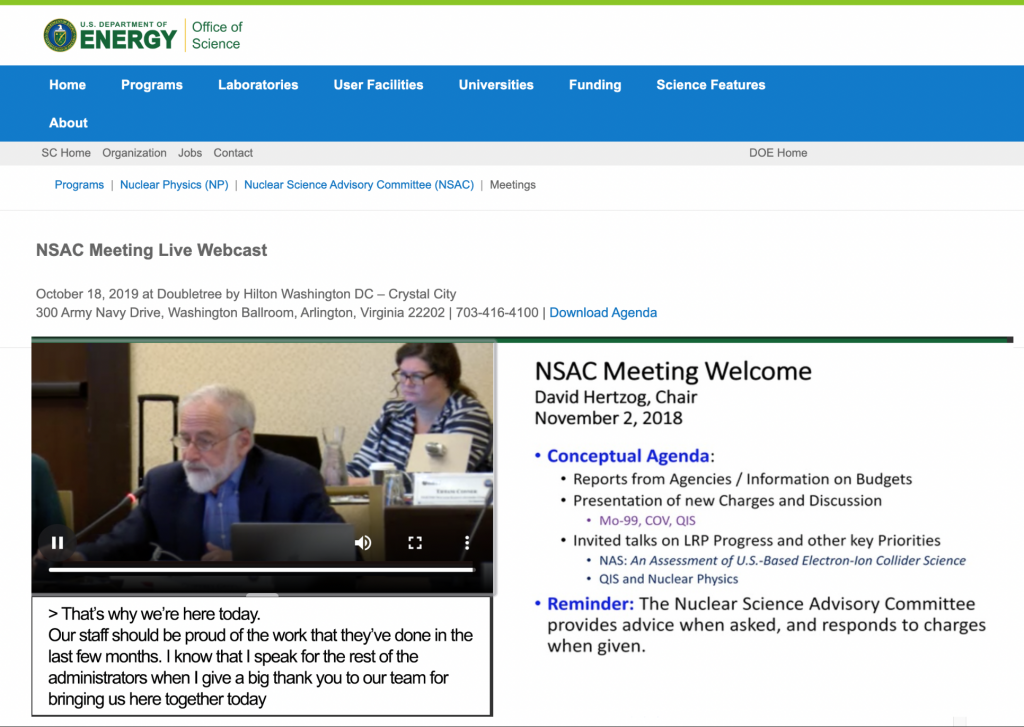 Need to promote an agency press conference? Have an important annual conference coming up? Want to broadcast the launch of a new product? OVS Media created its Stakeholder Broadcasting Platform in 1999 to help top government agencies, non-profits and corporations meet the tough challenges of having public meetings, conferences and presentations readily available to key stakeholder audiences over the Internet on a reliable and cost-efficient platform.
What is Stakeholder Broadcasting?
OVS Media's Stakeholder Broadcasting Platform delivers  streaming video content from meetings, events, and conferences for distribution to targeted key internal and external stakeholder audiences — anytime, anywhere, on any device.
The technology to do so used to be complicated, expensive and, worst of all, risky. Feelings about streaming an event ranged from "just one more thing to consider," or "what happens if the delivery system fails?" But in today's hyper-connected environment, opening up meetings to internet audiences has gone from a luxury to a necessity for all professional presentations, and OVS Media does it better than anyone else.
OVS Media works with you to define your objectives, audience and technical requirements. We provide solutions backed by our extensive industry experience and best practices. Having effectively maintained service level agreements with a 99 percent uptime for both live and archived webcasts, we continually provide our clients with a high degree of confidence that their Stakeholder Broadcast will look its best and will effectively promote their agency, organization or company.
Since 1999, OVS Media has provided stakeholder broadcasting solutions to many of the largest federal agencies, non-profit organizations and corporations. Clients include: The Bill and Melinda Gates Foundation, Nuclear Regulatory Commission, Marriott Properties, U.S. Dept. of Homeland Security, Securities Industry and Financial Markets Association (SIFMA), U.S. Department of Health and Human Services, California Public Employees' Retirement System (CalPERS) and many others.
Stakeholder Broadcasting Platform Features:
Captioning
Analytics
Video search
Social media integration
Toll-free number support
Multiple languages
Archiving
Benefits:
Extend events to audiences anywhere
Receive real-time analytics data on who's watching and where
Reduce travel costs and work interruptions
Reach more key stakeholders, more often